I recently left Manhattan after 10 years of living there. As a New Yorker, I found that I really needed a pipeline of new friends to replace the ones that were constantly moving away. In the time I was there, I had three full rotations of close friends come and leave, and I sometimes felt pretty depressed at the prospect of needing to go and replace them yet again. This June it was finally our turn to go. As we're getting older and thinking of starting a family, it seems like a good time to think about what we want next.
In our twenties, our social groups didn't have much to ask of each other besides providing some company. Some people were good for parties and clubbing because of their high energy and attractive friends. Some were drinking buddies because they were smooth conversationalists and knew the bartenders. I went rock climbing with some, wrote a graphic novel with one, went on ski trips and attended nerdy meetups with others. Sometimes if a friend was having a hard time, we'd talk about it over dinner or a few beers, but not too often.
I sometimes thought about the contrasts with the church that I grew up in. That was a much tighter community, where people came and went less often, and had their noses in each other's lives much more. My parents are still part of that church thirty-some years after its founding. I don't know which model of social connection is better, but I thought it'd be interesting to do the comparison.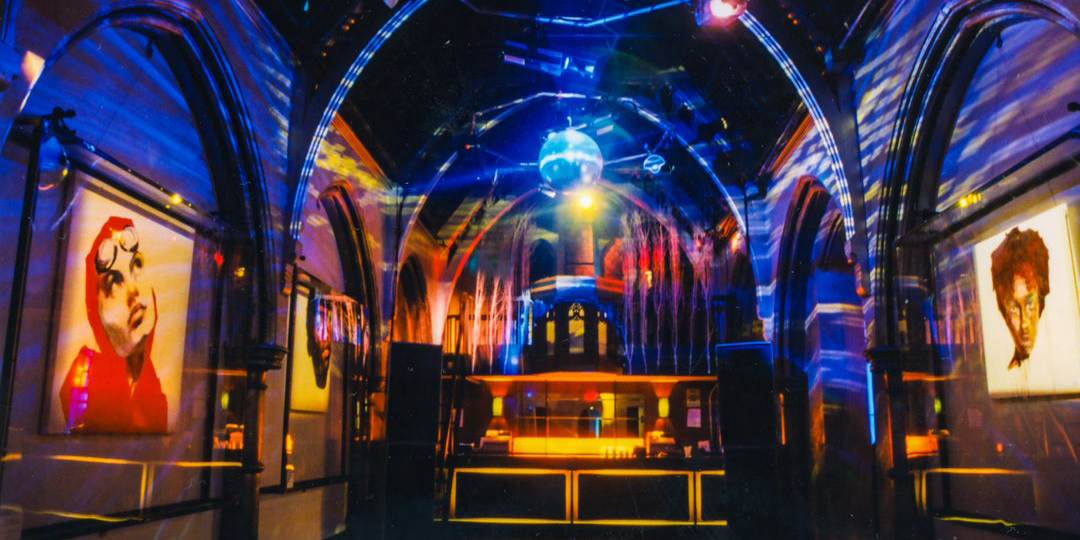 Things that I miss about church
The thing I most remember about church is that there were always people around to help. If my mom was busy, one of her friends picked me up from school and hosted me for a few hours until my parents fetched me. People came by with cooked meals if someone was sick, or with groceries if they happened to buy extra. We swam in other people's pools, borrowed their power tools, watched their DVDs.
My parents returned the favors, of course. They spent hours counseling people on the phone or in person, visiting people in prison, teaching Sunday School and bible studies, and hosting graduation parties and prayer meetings. There are friends I've lost touch with who will still call my parents for advice. A lot of older adults struggle with a sense of purpose after retirement, so I'm grateful that my parents are still able to contribute to their community.
Church also gave me some outlets for emotional expression – not the healthiest ones, but still some badly-needed outlets in an otherwise stoic Asian immigrant upbringing. People got up to give testimonies and confessions on Sundays, or had emotional epiphanies at week-long retreats, and then we cried and celebrated together. I don't know if I've ever seen my father cry over anything personal in my life, but I've seen the waterworks come on for some hard-hitting sermons. Like I said, maybe not the healthiest, but better than nothing.
One thing I didn't appreciate until much later is that everyone mattered in church. My parents spent many hours with a convicted murderer and with wildly mentally ill members of our congregation. Meetings were open to anyone who cared enough to show up consistently, and nonbelievers were eagerly welcomed in. I'm sorry to say that this sense of egalitarianism did not extend far among us kids, and we enforced our pecking order more viciously than any secular group I've been part of since. Still, I remember the times that an adult took me aside and asked me to include some awkward newcomer in our group, or told me that I'd really hurt someone's feelings. It took a long time, but the lessons eventually sunk in.
Things I hated about church
Church is really stifling. I don't just mean that the sermons were boring, although they often were. But the range of acceptable beliefs and actions was just very narrow. This annoys me in two ways. The first is that weird people are interesting, and pushing the boundaries is fun. I grew up feeling like I was missing out on a lot of fun. I thought maybe it would turn out that the adults were right and I'd be happy I listened to them. But I'm older now, I've tried most of the things I was warned against in church, and I really feel none the worse for wear.
The second problem is that it makes it hard to be honest. In church we valued having deep, personal conversations with each other, but it felt like people always held something back. Whether it was something about the sermon that didn't make sense or some sexual experience you'd had, there were a lot of things that were repressed for fear of judgment. Sometimes these things surfaced, but only in a context that expected confession and repentance. Not much room for open and neutral conversation.
A church community is also necessarily limited. I don't think my parents had many friends who really "got" them. Their friends believed the same things as them and cared about each other, but the community wasn't big enough to always find people who had matching personalities or similar styles of communication and friendship. There's some kind of loneliness in that.
What makes it work?
Church was a big time commitment for us. We had prayer meetings on Tuesday night, Friday night youth group, Sunday services and Sunday school, and then Bible study later at night. I can't put this squarely in either column, good or bad. It seems like commitment is at the root of both. It's easier to trust a group of people if you know that you are all committed to the same things. But those same expectations can feel very constraining.
Interestingly, though church demanded a lot of time week-to-week and a lot of commitment in terms of belief and lifestyle, it didn't ask for the kind of commitment that would've solved my friendship issues in New York: the commitment to stick around long-term. A few people did move away, mostly for better jobs in other cities. Still it was a pretty rare thing. I'm not sure if that's because people were older and more settled, or if the community was important enough that people naturally chose to stick around. I know I'd worry about my parents if they left.
It seems like some form of commitment is important for a community. Some of it probably needs to be explicitly agreed to, and some of it is just the slow building of reciprocal and implicit bonds between people.
Does commitment need to feel so limiting, though? I don't think I have an answer to that, at least not yet.